About Us
---
my life with dogs

I grew up with dogs...my family dogs were mixed breeds and registered poodles, toy and miniature.
  When I moved out and was on my own... I purchased a field springer spaniel... "Sailor". 
He spent the years of my 20's  with me... running, hiking, crosscountry skiing.  I still think of him. I loved my Sailor! 

then came the
Labrador Retrievers
My first labrador, my girl "Maggie" came into my life in 1990, a beautiful, gentle and kind soul.
Maggie was bred in Ontario and given to me by a very close friend.  Maggie's sire was the top winning dog in Canada at the time...  " Am Cdn Ch Ebonylane's Buchaneers Gold CD "    I fell in love with a dog, and the Labrador Retriever breed has become my life's passion and companion. 

For over 20 years I have lived with and have been involved with the Labrador Retriever Breed.  I am a member of the Labrador Breed Club here on Vancouver Island (IPLRC) and have held a number of Executive and Committee positions and am currently on the Show Committee.   I have shown for other Labrador Breeders and myself at All Breed and Specialty Shows.   I trial my dogs in Obedience and Rally, and volunteer at Obedience / Rally Trials.  I volunteer my time as a Trainer both at our Breed Club and at my local Obedience Club (NOSA).   I have had the pleasure of working my boy Joe in the field with some very experienced Field Trainers and that has been truly one of the more amazing experiences watching the enthusiasm of the Labradors for retrieving birds in the field. 
Through my wonderful Breeder friends and Mentors I have had the opportunity to play with,
evaluate and help whelp litters. 

I compete and train in Conformation, Obedience, Rally and in the Field
I am a member of S&R with my boy "Joe".

I am a graduate of the Professional Dog Trainers Program
through the West Coast Canine Academy
www.WestCoastCanineAcademy.com
I am forever grateful to the Breeders who have entrusted me with their wonderful dogs,
and to all my wonderful mentors & friends who have helped me along this journey with their knowledge and encouragement.  
The Canadian Kennel Club of Canada   CKC   

www.ckc.ca
Vancouver Island Search and Disaster Dog Association Canada  VISDDAC
and
The Labrador Retriever Club of Canada
" Kinkell Ascrib CD " call name "Amber"
My lovely dark yellow girl
Greatly Missed...  you were a kind soul.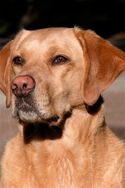 Amber was spayed, and is now retired from performance events.  Amber and I successfully competed in Obedience and Rally and attained our CKC CD title, AIOC CD title, and AIOC RN title.
The year we were trialing in CDX , Amber sustained a crutiate rupture. 
She and I  no longer compete. 
Amber passed in October 2016,  I greatly miss this Amber girl.
  "Ch Camasrock Barrenjoey CD RN"
Joey is co-owned with his Breeder
Anne Eldridge of Camasrock Labradors  www.camasrock.com

My Boy Joe, is my fourth Labrador and my first open male.  I spent alot of time researching dogs, and studying pedigrees.  I wanted a good looking, structurally sound boy that also had the working titles behind him.  As I said to my Breeder... "I want a boy that can do it all!"  Joe is all that and more, good looking, a lovely disposition, great drive, and so willing to please. 
He does everything I ask of him.  I trust in his abilities completely.
Titles and Certifications

for Ch Camasrock Barrenjoey CD RN
  CKC RN  - September 11, 2010
  Canadian Champion - May 1, 2011
In AIOC (Association of Island Obedience Clubs)  - AIOC CD and AIOC RN
CKC CGN - May 28, 2013
Certified Rubble - live finds (IRO) 2011

Joe and I are training for our CKC CDX and UD titles and also our Rally RA and RE Exercises.

My beloved boy passed away July 2017.  I miss him terribly, he was simply the best!
 
Broadmead CanoeCove goes Royal
Thank you to Wendy and Dirk for this lovely Girl!!